Here's Cutouts I designed and illustrated for my friends and client Mix Design and their client Fair Oaks Farm, a interactive farm experience and destination for all ages just a squeal and a moo away from Chicago in Fair Oaks, IN. 
The expansive farm features seven distinct areas, including the Pig Adventure, which as well a playground featuring a ropes course and some serious playground equipment, includes these cutouts. 
Starting the journey on "Poo-Powered" buses that travel around the farm grounds, here's the original sketch for each standup with the final art and a photo of the finished piece...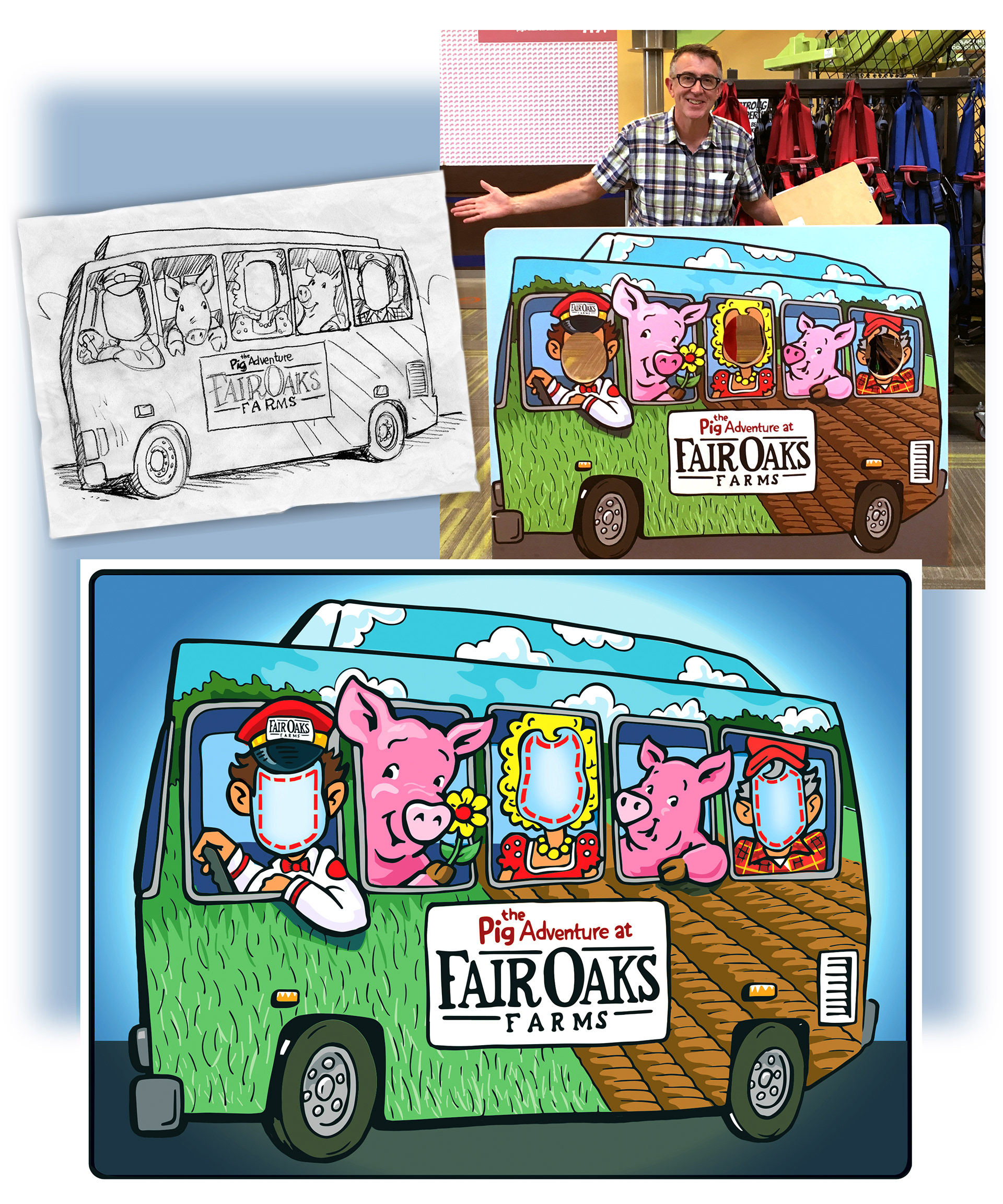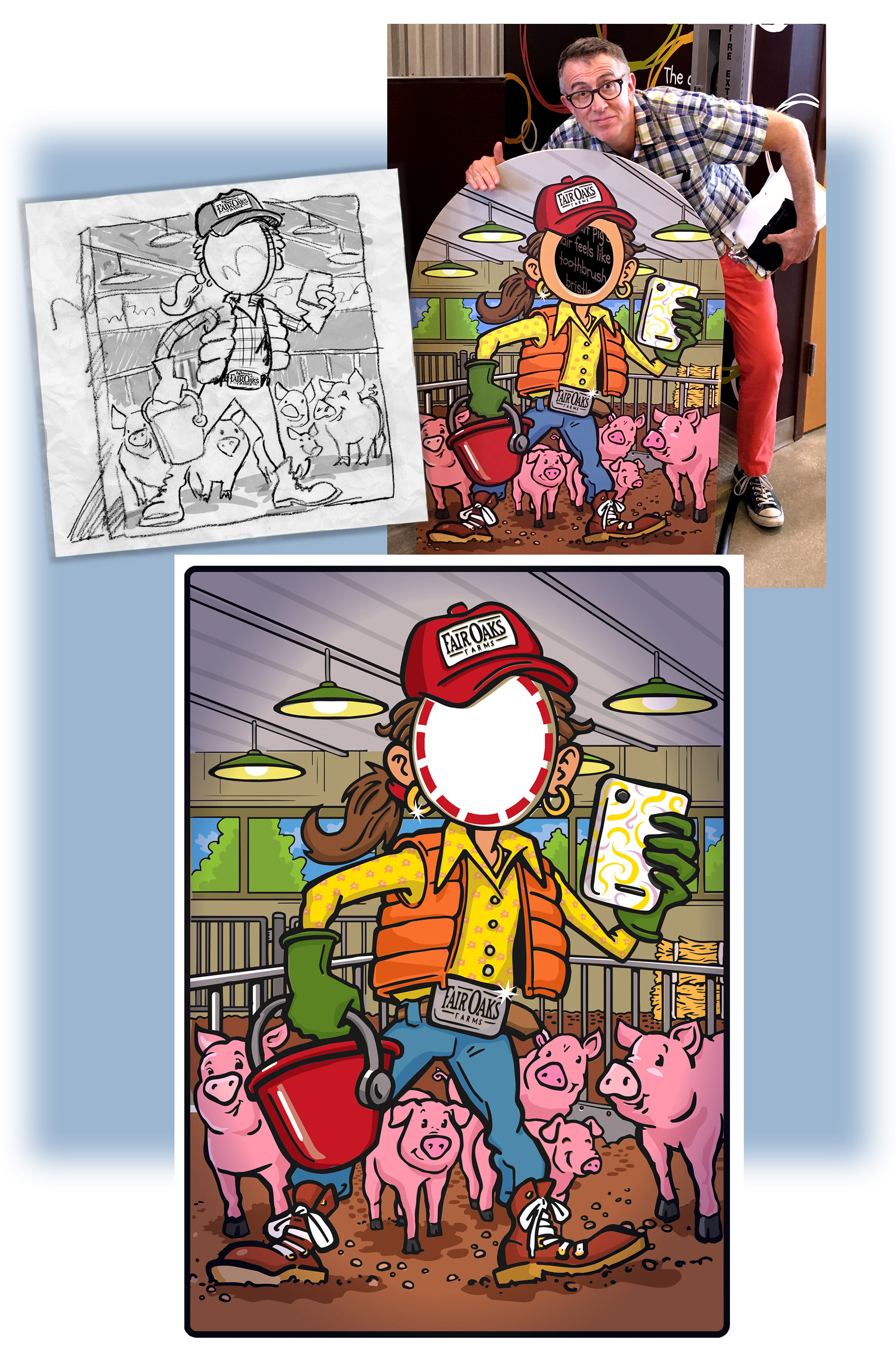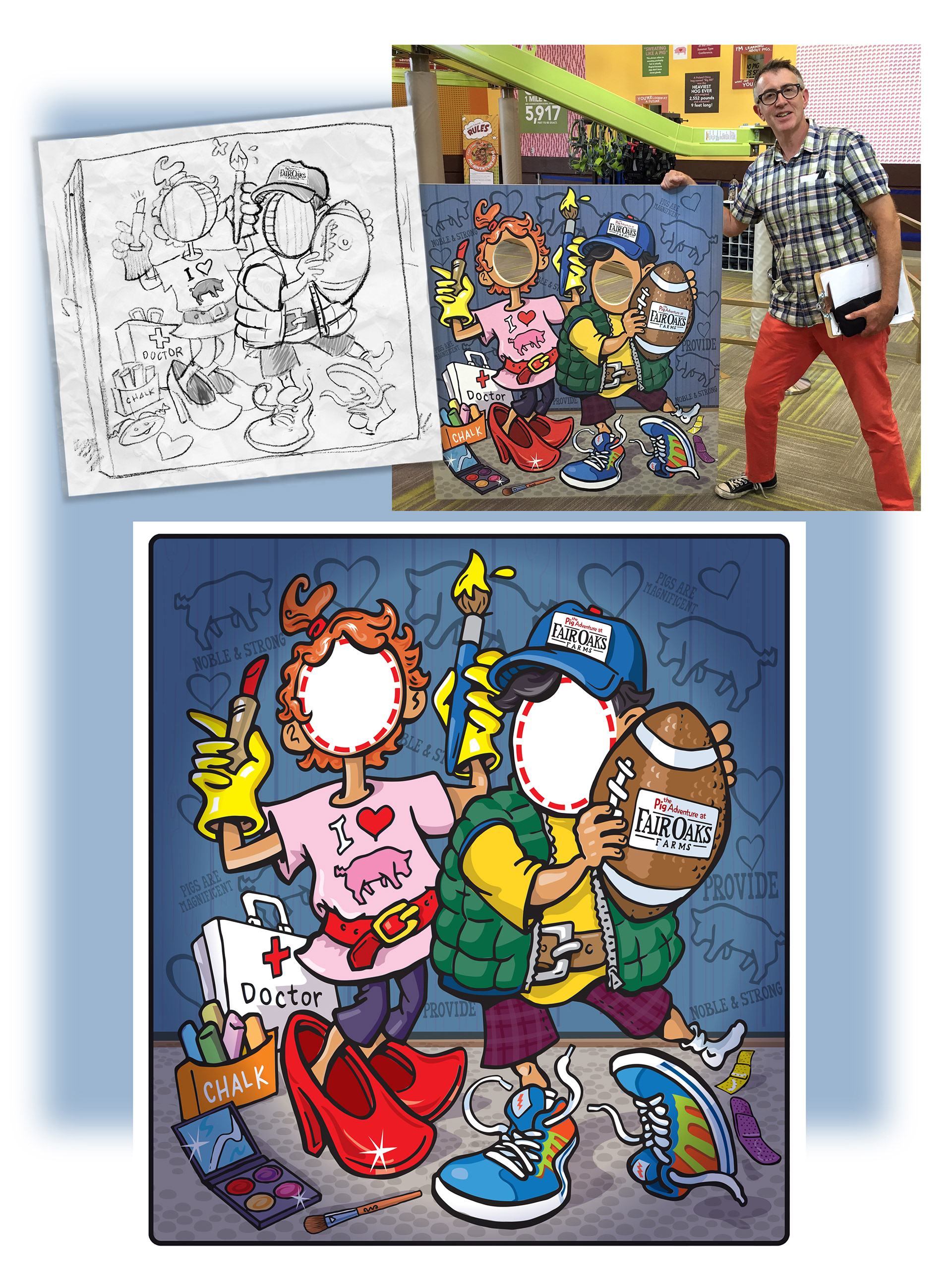 You can find more info about Fair Oaks Farm here: http://fofarms.com and the great folks at Mix Design right here: http://www.mixdesign.com  -and I can't thank them enough for giving me the opportunity to work on this job!