GADGETS! GOODIES! GIZMOS!
Collection of layouts created from new product illustrations used for consumer testing for worldwide consumer product companies.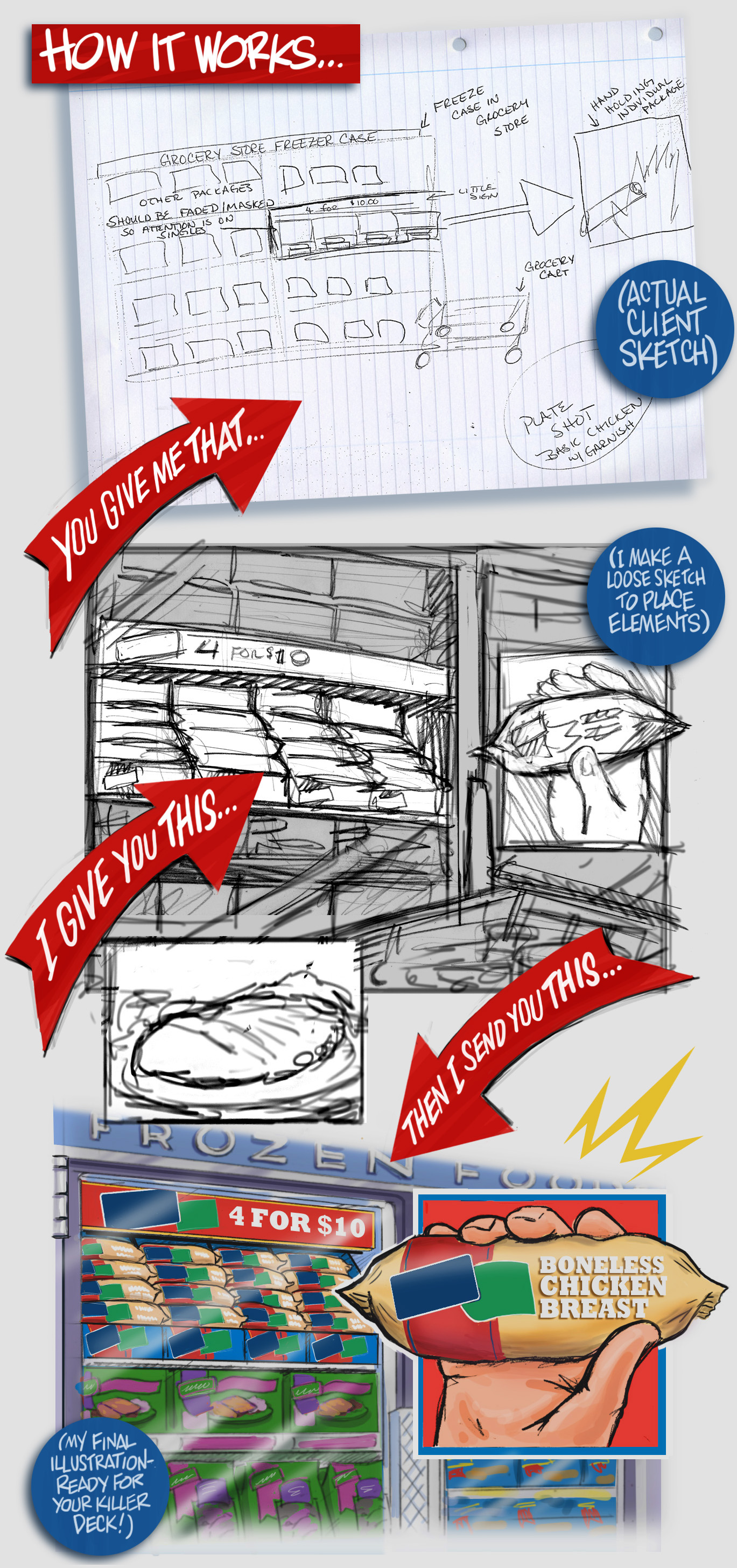 From sandwiches to smoothies, switches to sprayers- here's illustrations from new-product presentations created for consmer testing and evaluation. Many of which are the next step after the "POWER SKETCHING" section on my profile. Have a look here.