Fingers fly as I draw for
Mountain View Group
in their award-winning "sketch" video that shows the evolution of GE Energy into a leader in the energy industry.
Recipient of a Bronze Award from the International Association of Business Communicators as well as the LACP Spotlight Award, Pixie Award, and a Ad Club Addy
( Find info on all of Mountain View Group's award winners
here
)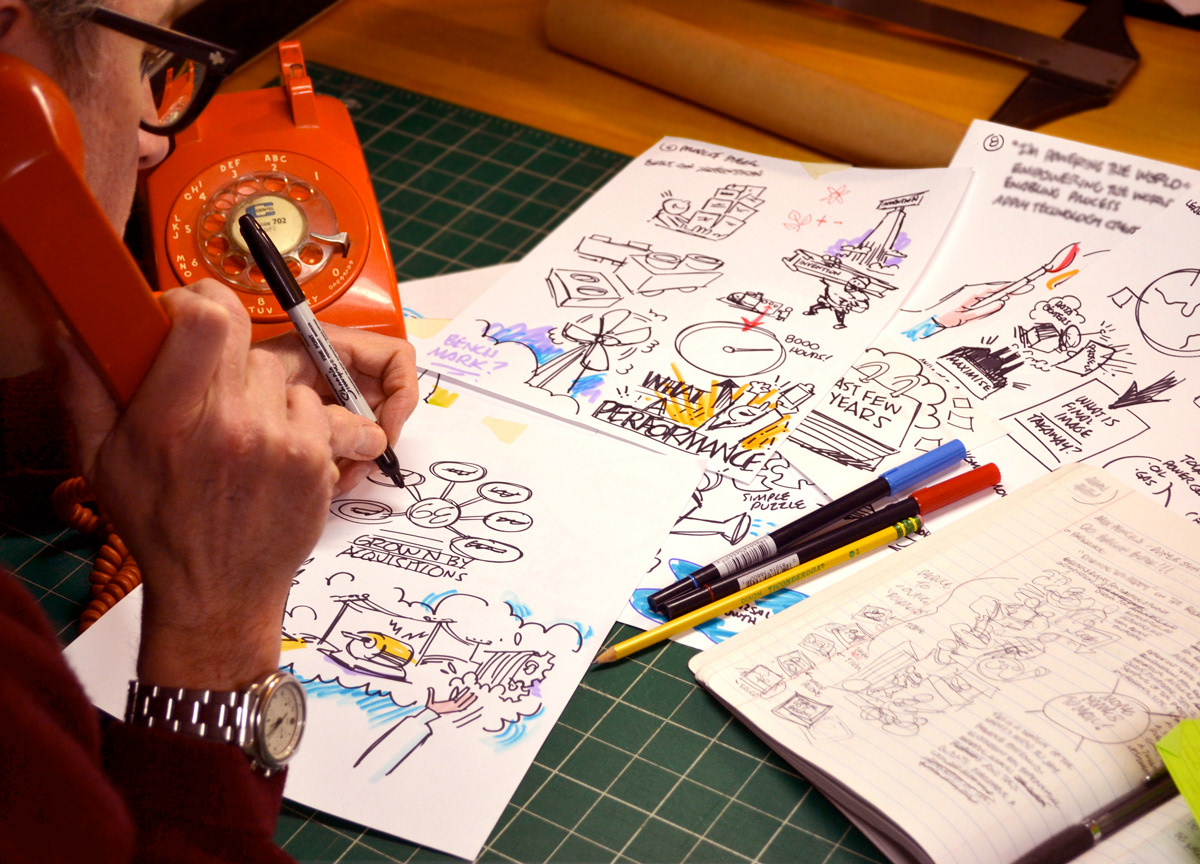 The project kicked-off with with several phone conversations and emails
with the client that included plenty of note-taking and sketching: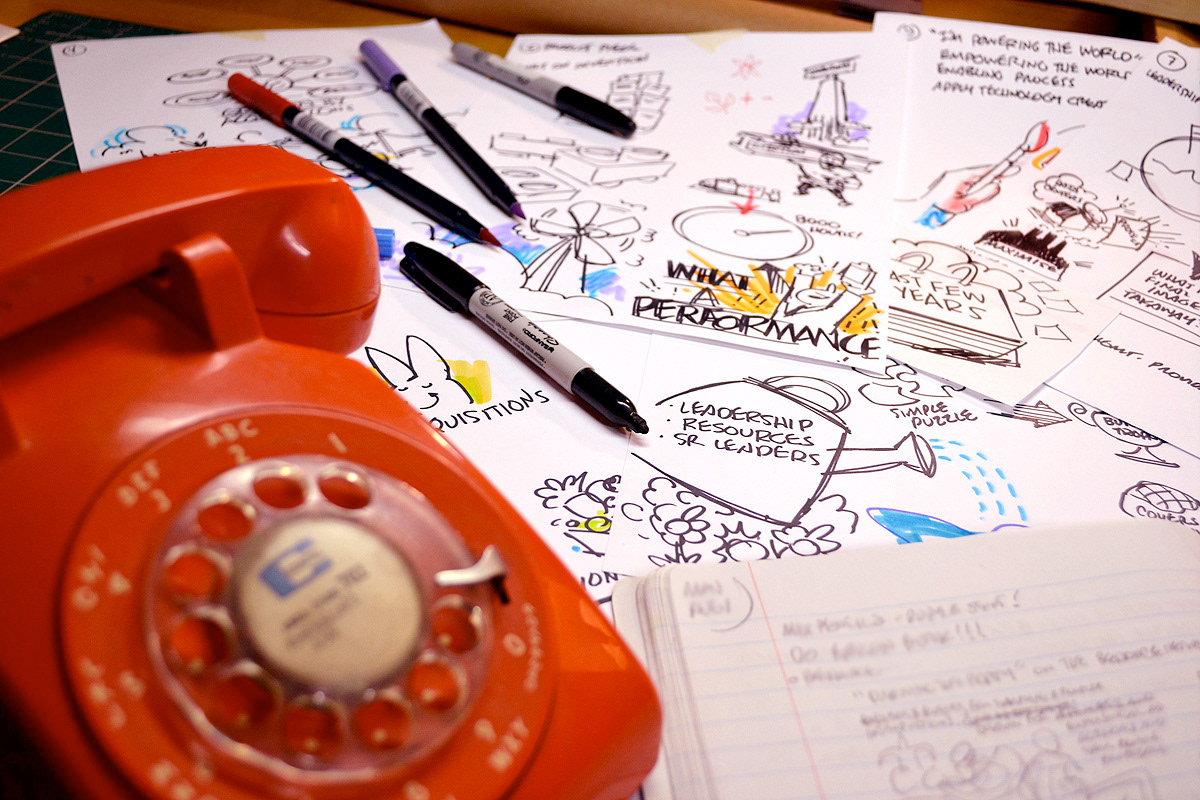 With sketches and script in hand, I headed down to Mountain View Group's Atlanta studio to tape the spot, where they tied it all together with sharp editing and sound (including those nifty marker squeaks). Hey I think I had the easy job!
Below are many of the sketches created before and during the session that we pieced together to serve as a guide through the filming of the drawing: